Cloud Hosting and DB Migration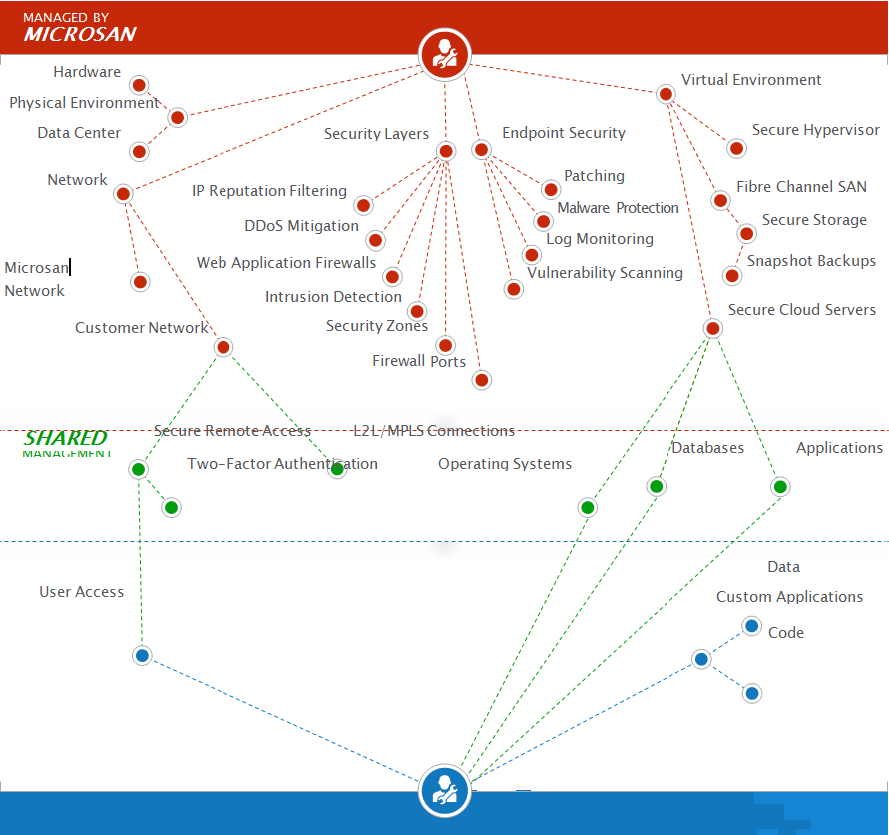 The main objectives of this project is to
1. Migrating the copy of oracle database ( 500 GB size, over 5 Billion unique records) to Microsan's Cloud hosting solution.
2. Work with legal team to help them run queries and explain the reports to the team.
Microsan's complete, managed services are intended to be an extension of the clients's company's security, compliance and IT teams. The chart below is designed to clearly delineate whether Microsan or client is responsible for the configuration, monitoring, and management of different elements within their secure hosting account. The scope of our service responsibilities are vast, handling much of the work from hardware, network and security, all the way through each server to the application layer - taking responsibility for elements such as operating system and database hardening.